daniel binelli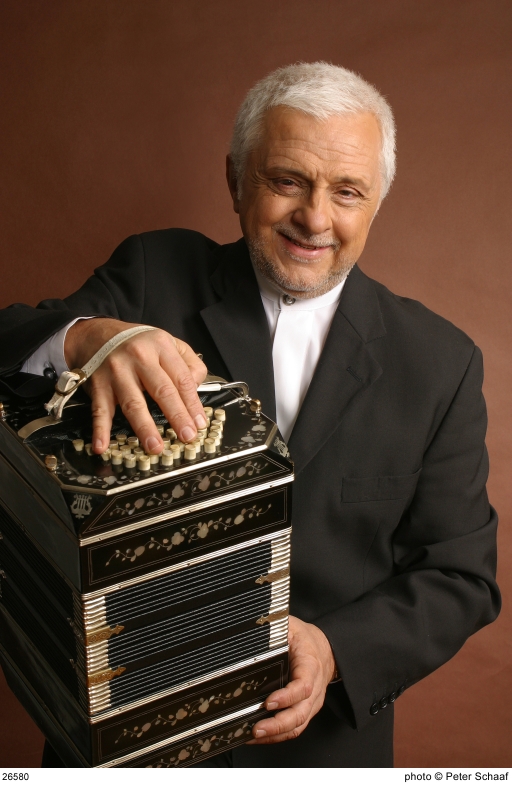 A researcher of Argentina music, Daniel Binelli has become one of the foremost in-depth connoisseurs of the tango in all its styles—styles that date from the beginning of the century up to the present. He is an internationally reknown composer, musical arranger, bandoneónist and Argentinian musical director. Binelli is considered the best instrumentalist of the Tango genre (Argentina) and is the honored recipient of the 1995 Konex Prize.
From 1968 through 1982, Binelli toured as a member of the Orchestra of Osvaldo Pugliese as a bandoneónist and musical arranger. In 1989, Binelli was invited by Astor Piazzolla to be a part of his New Tango Sextet, and toured with Astor Piazzolla throughout Europe and Latin America. He has also performed with Paquito de Rivera in Buenos Aires, and the Orchestra of Dizzy Gilespie.
As a bandoneónist soloist, Binelli intreprets the music of Astor Piazzolla with symphonic and chamber orchestras of different countries, including: the Stable Orchestra of the Colón Theater of Buenos Aires; the National Symphonic Orchestra of Argentina, with which he tours throughout Spain; the Philharmonic of Dayton, Ohio; the Symphonic of Melbourne in Australia; the Philharmonic of Bogotá in Columbia; the Symphonic Simón Bolívar in Caracas, Venezuela; and has been conducted by directors of the stature of Lalo Schifrin, Isahiah Jackson, Herrera de la Fuente, Francisco Rettig, Simón Blech, and José Carli.