Die Kantele ist eine Zitherart, die im Baltikum und Finnland seit vielen Jahrhunderten zu Volksliedern und Tänzen gespielt wird. Die Finnin Sylvan Grey spielt auf einer 36-saitigen Kantele fünf meditative Kompositionen mit z.T. ungewöhnlichen Klangeffekten, die allein aus der Spieltechnik entstehen.
the project
Recurring Dream
is inspired by those elusive visions that fascinate us—the time just before waking, shadows in the rain, scenes that visit our sleep again and again, and the icy light accompanying these nighttime images. These original compositions by Sylvan Grey contain sensitively phrased melodies and delicious harmonies. Grey produces a lush, full sound from the kantele by skillfully adding bell-like accents, ringing harmonics, arpeggios, and delicate ostinatos. The music is both exciting and intimate. Solidly constructed, it appeals to our intellect as well as our emotions.
All the selections are unedited and were digitally recorded without the use of any electronic processing. Recurring Dream is a beautiful release and is sure to be enthusiastically favored among lovers of acoustic music. Her other recording on Fortuna Records is Ice Flowers Melting (17003-2)
the artist
Sylvan Grey began playing the kantele while attending college. It was during a research trip to Finland that Grey discovered the kantele. She took a few lessons from Finland's well-known teacher and performer Ulla Katajavuori before returning to the United States. After completing her master's thesis, Grey devoted herself to composing music for the kantele as she was drawn to the unique sound of this thirty-six-string instrument. In addition to her activities as a musical performer, Sylvan Grey is a talented poet.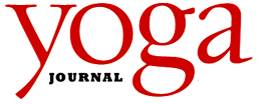 tracklist
| | | |
| --- | --- | --- |
| 1 | Rainshadow | 12'21" |
| 2 | Dream Beneath Winter Rain | 14'30" |
| 3 | Before Morning | 2'57" |
| 4 | Dreamlight | 2'59" |
| 5 | Recurring Dream | 20'13" |
| | Total Time: | 53'00" |