paul horn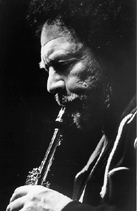 Hailed as a founding father of new age music, Paul Horn is a versatile and widely popular recording artist with a number of albums to his credit, including
Inside the Taj Mahal
(
11062
), which has sold more than three-quarters of a million copies. Flutist Paul Horn's story is an inspiring odyssey of world travel, expansive musical creativity, psychological evolution, and spiritual transformation. For over three decades, Horn has maintained a high public profile, increasing his audience even as he has changed creative directions - classical music, jazz, fusion, pop, new age music, world music.
Horn has journeyed around the world several times, often playing for thousands of people in concert halls, recording these albums in their famous locations—Inside the Taj Mahal (11062), in India, Inside the Great Pyramid (12060), in Egypt, and Inside the Cathedral (11075), in Vilnius, Lithuania. In 1987, he made a recording that was nominated for the Best New Age Grammy; no wonder he entitled that album Traveler (11086). Born in New York, raised in Washington D.C., Horn began his study of classical piano and clarinet as a child. He graduated from the Oberlin Conservatory of Music and earned his Masters degree at the Manhattan School of Music. After a stint in the Army, he briefly played in the Sauter–Finegan big band, then joined the famous Chico Hamilton Quintet.
Living in Hollywood, Horn quickly established himself as a jazz star on flute, clarinet, and saxophone. These were the glory years—touring and recording with Chico Hamilton; friends with Miles Davis, Tony Curtis, Tony Bennett; leader of his own quartet and quintet groups; celebrated in the Downbeat, Playboy and Metronome jazz polls; selected as the subject for David Wolper's TV documentary The Story of a Jazz Musician; freelance studio musician and guest soloist on dozens of albums; member of the NBC Staff Orchestra; on screen as an actor in The Sweet Smell of Success and The Rat Race. For all of his professional success in the 50s and early 60s, Horn nevertheless felt profoundly dissatisfied. His first marriage was on the rocks. In December, 1966, Horn packed his bags and flew to India, where he stayed for four months and became a teacher of meditation, guided by Maharishi Mahesh Yogi. Meditation opened the doors to the inner world. Horn's life was transformed.
In 1968, Horn returned to India as the producer of a film on Maharishi and meditation. The Beatles, Donovan, Shirley MacLaine, and other celebrities had discovered Maharishi. The ashram was overrun with media people; the film production proved disastrous. However, on this trip Horn recorded Inside the Taj Mahal (11062), a major forerunner of today's New Age music and still a best–seller.
Fed up with Hollywood studio life, Horn toured with pop star Donovan, earning enough money to move to Victoria, B.C., in 1970. He resumed family life with his two sons and a new wife, Tryntje. He built a new house and launched and independent career.
Horn lectured on creativity and the higher spiritual values of music; he taught meditation to students. He traveled to Egypt, China, Scotland, and elsewhere, recording in each location. He founded his own label, Golden Flute Records, and learned the business of music. He hosted his own eighteen-week Canadian network TV series; helped cure Haida, an ailing killer whale by playing soothing music; was guest soloist with various symphony orchestras; formed a new quintet; scored music for films, and recorded another best selling new age classic, Inside the Taj Mahal II (11085). He also traveled to Russia four times, met the people face–to–face, played concerts in Moscow, Leningrad, and elsewhere, recorded three albums, gained invaluable insights into the problems that exist between Russia and America—and offered possible solutions.
In his book Inside Paul Horn (HarperCollins), Horn summarized his life as follows, "We are journeying externally from country to country, instrumentally reflecting the merging of many diverse world cultures. We are traveling in historical time, from the present to the distant past. We are traveling inwardly as well, through the music of meditation."