rafael jiménez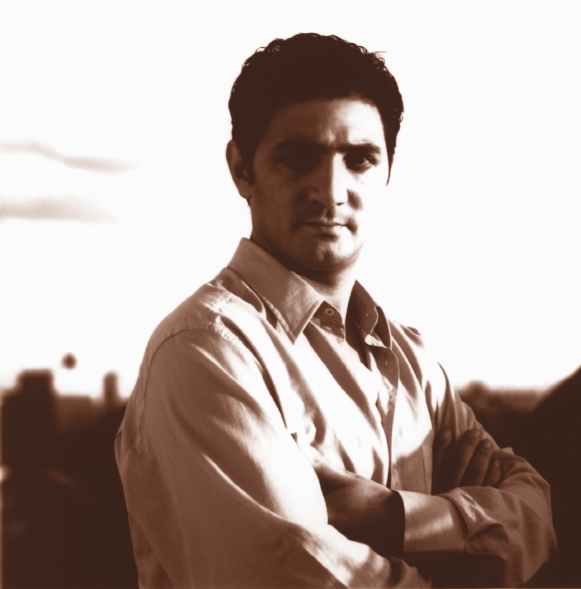 Rafael Jiménez "Falo" is a Gypsy singer born in Oviedo (northern Spain) in March 1964. He started performing at peñas flamencas—Flamenco clubs—at an early age and he considers the Enrique Morente peña key to his development as an artist. There, here met Flamenco artists from Andalusia and other parts of Spain who gave him a broad vision of Flamenco art.
He attended the Flamencology Seminar at Madrid's Complutense University thanks to a university grant. At the seminar, he met numerous dancers who greatly influenced his decision to move to Madrid to start his career as a professional cantaor—singer. Since then, Rafael Jiménez has performed at Madrid's top tablaos—Flamenco nightclubs—concert halls, and theaters with the premier Flamenco singers and dancers, such as Mario Maya, Enrique Morente, Belén Maya, María Benítez, Belén Fernández and Alejandro Granados, among others. He has also toured Europe, the United States and Japan as a member of several highly regarded Flamenco dance companies.
Although Jiménez identifies himself with traditional cante, ¡cante gitano! (13112-2) also contains some modern elements which satisfy his desire to explore the broad possibilities of Flamenco. For example, Viejando (track 1) incorporates the use of the tabla—a widely used instrument in the areas of northern India and Pakistan—and the region where it is thought that the roots of Flamenco may have originated. One of the most intriguing elements contained on this recording is the tribute to Enrique el Mellizo that features a Gregorian choir (track 9). It is believed that Enrique el Mellizo was inspired by the Gregorian chants he heard at the Cádiz cathedral to compose what is known as the Malagueña of Enrique el Mellizo.