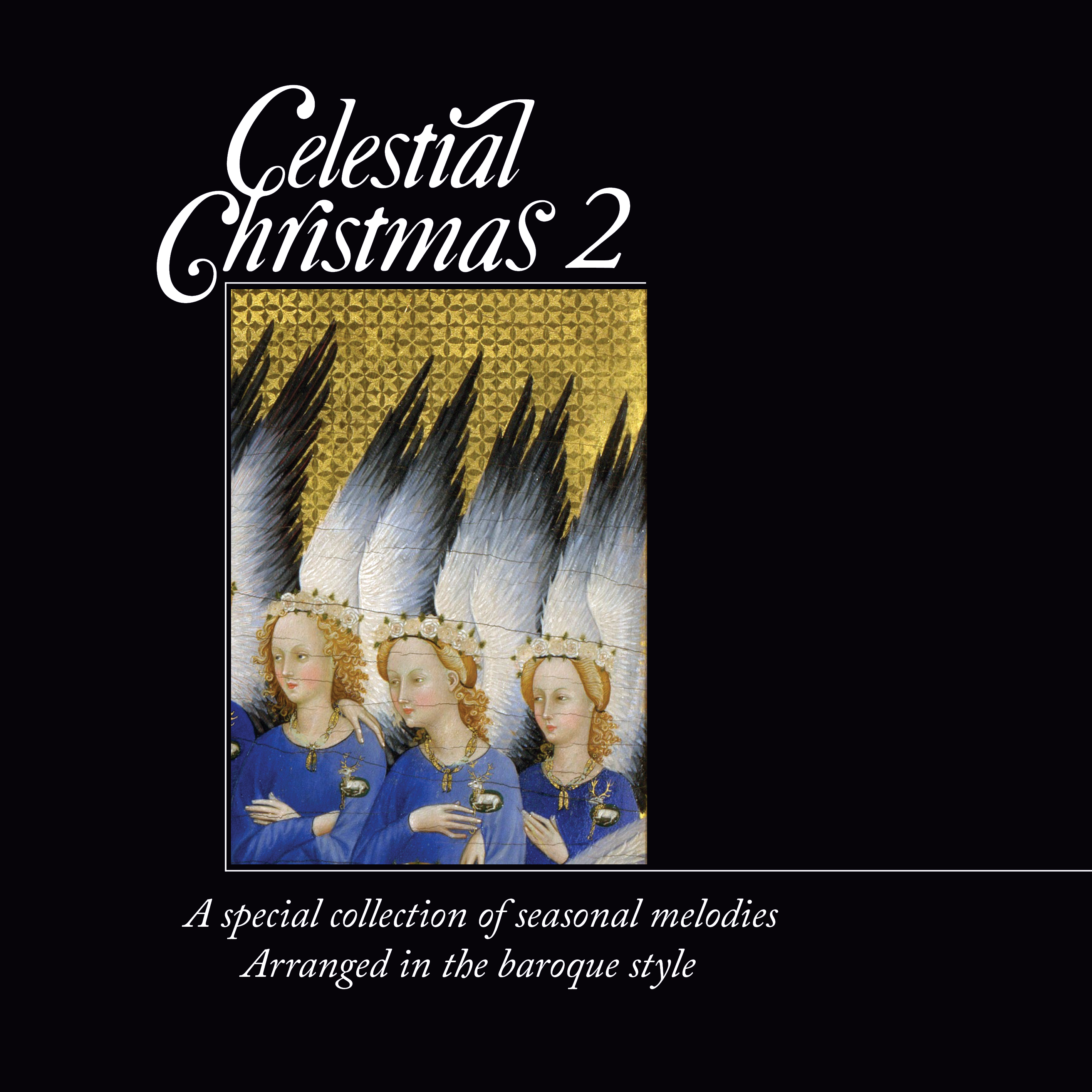 Fünf CDs mit europäischer Musik vom Mittelalter bis heute, die thematisch zu Weihnachten passt, gespielt und gesungen von weltbekannten Interpreten wie dem Concentus musicus, Alsfelder Vokalensemble, Worcester Cathedral Choir, Gustav Leonhardt, Franz Lehrndorfer u.a.
Das Kammerorchester I Solisti di Duino spielt weihnachtliche Evergreens wie Little Drummer Boy, Stille Nacht, Alle Jahre Wieder im klassischen Stil.
the project
Celestial Harmonies continues its tradition of presenting classics for the holidays with the release of
Celestial Christmas 2
. While its popular predecessor,
Celestial Christmas
(
13002
), featured sacred choral and instrumental music from the High Renaissance and Baroque eras,
Celestial Christmas 2
offers a special collection of seasonal favorites arranged in Baroque style performed by the musicians of the I Solisti di Duino under the direction of conductor Antonio Pellegrino.
This anthology of carols from the thirteenth to the nineteenth centuries flows naturally, with rich orchestral arrangements and sparkling instrumental counterpoint unifying the many moods of Christmas. It sounds almost as if Johann Sebastian Bach or Antonio Vivaldi themselves have incorporated these beloved melodies into a festive holiday suite.
Celestial Christmas 2 explores feelings of compassion, wonder, renewal, and joy through the masterful reworking of traditionals like Little Drummer Boy, Silent Night, We Wish You A Merry Christmas, O Tannenbaum, and The First Noël. In addition, the recording also offers a fresh perspective on the holidays with lesser known works like the seventeenth century Czechoslovakian carol Kommet Ihr Hirten, and the anonymous Sicilian shanty O du Fröhliche.
tracklist
| | | |
| --- | --- | --- |
| 1 | Little Drummer Boy by K. Davis, H. Onorati and H. Simone | 1'11" |
| 2 | Stille Nacht, Heilige Nacht / Silent Night, Holy Night by Franz Xaver Gruber | 3'36" |
| 3 | We Wish You A Merry Christmas, English carol of unknown origin | 3'25" |
| 4 | Jingle Bells by James Pierpont | 5'05" |
| 5 | Kommet Ihr Hirten, Anonymous 17th century Czechoslovakian carol | 4'29" |
| 6 | Alle Jahre Wieder attributed to Friedrich Silcher | 2'59" |
| 7 | God Rest Ye Merry Gentlemen, Anonymous 16th century English carol | 6'45" |
| 8 | Kling, Glöckchen by Benedikt Widmann | 4'36" |
| 9 | The First Noël, Anonymous 13th or 14h century English carol | 3'08" |
| 10 | O du Fröhliche, Anonymous Sicilian shanty | 4'36" |
| 11 | Jolly Old St. Nicholas, Anonymous 19th century American carol | 2'54" |
| 12 | Adeste Fidelis / O Come All Ye Faithfull by John Francis Wade | 3'07" |
| 13 | O Tannenbaum, Anonymous 19th century German carol | 4'17" |
| 14 | Good King Wenceslas, Anonymous 16th century English carol | 3'32" |
| 15 | Get Up, Shepherds, carol of unknown origin | 6'04" |
| 16 | Little Drummer Boy (Reprise) by K. Davis, H. Onorati and H. Simone | 1'11" |
| | Total Time: | 64'28" |