September 2001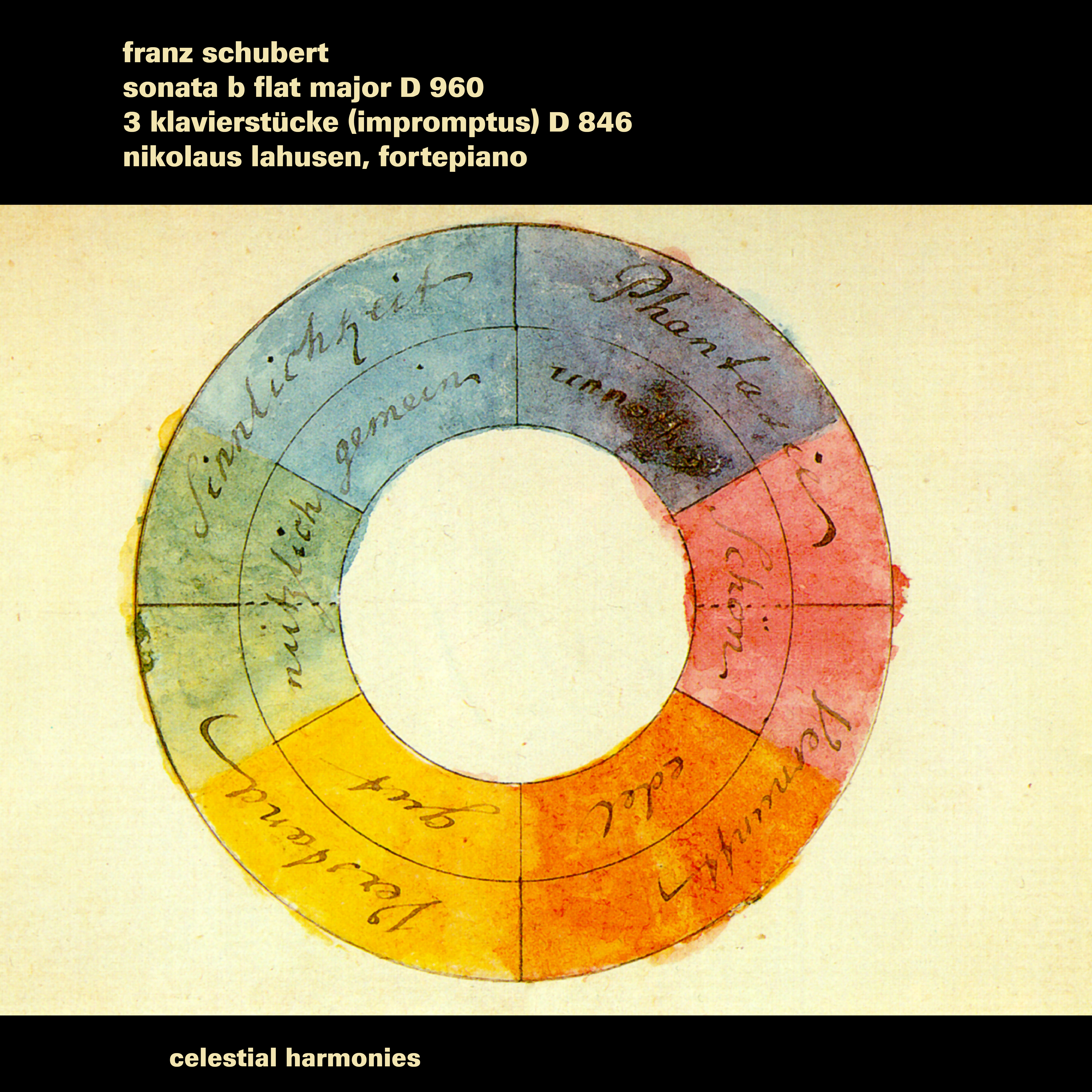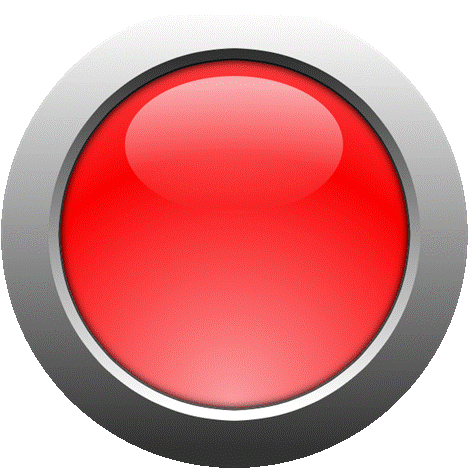 13195 FRANZ SCHUBERT: SONATA B FLAT MAJOR D 960/3 KLAVIERSTÜCKE D 946 - NIKOLAUS LAHUSEN (2001 Winner of the Preis der deutschen Schallplattenkritik [The Annual Award of the German Music Critics])

To ears accustomed to hearing Schubert's piano works played on modern instruments, the experiment of encountering this music as the composer might have intended can be revelatory. The Mexican–born German pianist Nikolaus Lahusen sheds abundant light on Schubert's Sonata in B flat major, D 960, and the Drei Klavierstücke, D 946, as performed on a Hammerflügel built by Conrad Graf in Vienna around 1835 (and loaned for this recording from the Dutch collection of Edwin Beunk).

Although the Graf fortepiano postdates Schubert's death by seven years, it is the type of instrument on which the composer is likley to have given the private première of his B flat Sonata less than two months before he expired at the age of 31. The instrument's mellow, sweet character and clarity in every sonic and contrapuntal situation emphasises the music's intimacy, almost giving the listener the impression of eavesdropping on an artistic confession. In the B flat Sonata, especially, Schubert can be discerned exploring the rueful borders between life and death , and the Graf's quick decay, tonal fluency and spectrum of colours bring the score's bring the score's lyrical rêveries and anguished outbursts into poignant focus.

Lahusen never sounds merely enamoured of the period instrument. He is a Schubertian of forceful and sensitive personality savouring the Sonata's quiet moments evan as he imbues phrases with the tension needed to evoke the terror beneath the serenity. The Drei Klavierstücke also benefit from Lahusen's ability to balance spacious shaping with propulsive declamation. Celestial Harmonies, a recording company based in Tucson, Arizona, that is devoted to environmental causes, captures Lahusen and the Hamelflügel in close retropective—the ideal aura for music that communicates with such expressive immediacy and truth.

September 2001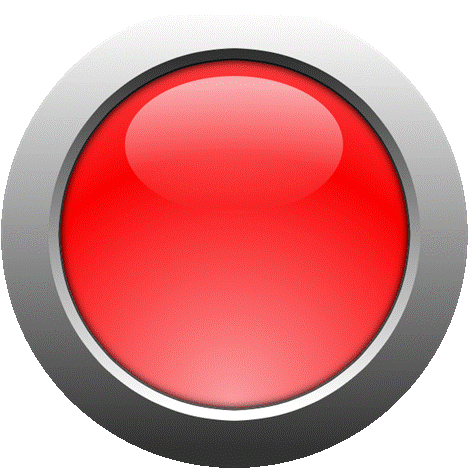 14200 BACH REGER (2 CD) - FRANZ LEHRNDORFER

Here are two hard–to–find Bach and Reger records from the 1980s with organist Franz Lehrndorfer, recorded in co–production with Bavarian Radio. They're now reissued as a 'two–fer' by Celestial Harmonies. Why an American label includes booklet–notes in German only is a total mystery. But there's nothing remotely unclear about Lehrndorfer's Bach playing, especially in the two large works. The C Major Toccata is lean, lithe and nimbly articulated, and the firmly energetic Fugue boasts impressive pedal work, nearly as crisp and incisive as Simon Preston's intelligent urbane traversal. I like the diversity of registration Lehrndorfer brings to the six Schübler Chorales, although one might argue that the chorale tunes are often too loud in relation to the accompaniments (as in 'Wachet auf' and 'Meine Seele erhebt den Herren' for example). Still, Lehrndorfer's Helmut Walcha–like sobriety makes an attractive foil to the more propulsive and ravishingly balanced Schübler set. And it's a joy to hear Lehrndorfer's E major Toccata gain strength and energy in the Fugue as more stops are added along the way, thanks in part to the characterful, plangent sonorities of the Pfarrkirche Organ of St. Quirin, Tegernsee.

The much larger Eichstätt Dome organ, though, befits Max Reger's densely chromatic and restlessly contrapuntal idiom. Likewise, the upfront, transparent engineering helps clarify the murky bass rumblings at the onset of the Op 52 No 2 Phantasie. Little, if any, competition stood in Lehrndorfer's way when his accomplished and fluent Reger disc first appeared in Europe more than a decade ago. But along came Rosalinde Haas in the 1990s, with her standard–setting complete Reger organ music cycle for Dabringhaus und Grimm. Point by point comparisons favour Haas for greater overall fluency, faster tempos and rhythmic alacrity: notably in the concluding fugues of the D minor Sonata and aforementioned 'Wachtet auf' phantasie. This is not to disparage Lehrndorfer's affinity for and obvious, if less exultant, mastery of these works. All told, a release worth investigating.

September 1999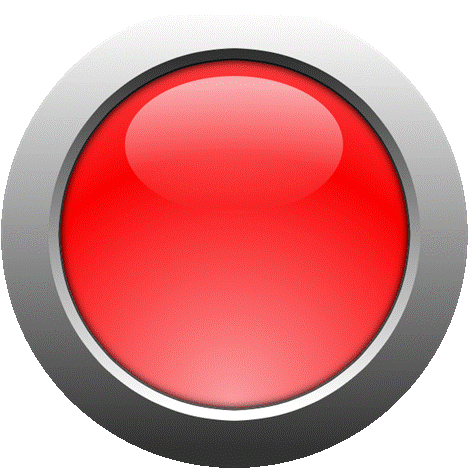 13127 SYMPHONY OF THE HARMONY OF CELESTIAL REVELATIONS: THE COMPLETE HILDEGARD VON BINGEN, VOLUME ONE - SINFONYE

Favus distillans, Et ideo puelle, O tu illustrata, O vos angeli, Studium divinitatis, O ignee Spiritus, O rubor sanguinis, O orzchis Ecclesia, O Gloriosissimi lux vivens angeli, Rex noster promptus est, Deus enim in prima muliere, De patria. Sed diabolius in invidia, Nunc gaudeant materna viscera Ecclesia.

After Gothic Voices, with their Gramophone Award-winning CD that launched the cult of Hildegard (Hyperion, 7/82), after the female section of Sequentia, who further revealed the beauty of Hildegard's seemingly unending melodic lines (Deutsche Harmonia Mundi, 5/95), after the light and grace of a performance by Emily Van Evera, sadly obliterated by modern instrumental overlay (Virgin Classics), after so many other attempts at interpretation, here is one that catches the imagination by the freshness and genuineness of its approach: Sinfonye, three mature female singers together with the Oxford Girls' Choir, Stevie Wishart, in her enthusiastic discovery of Hildegard has found fulfillment of an earlier student ambition of hers to promote the musical genius of women . She succeeds in putting Hildegard's music across, partly because she has benefited from the experiments of others, but chiefly, I think by her imaginative choice of singers, which includes quite young girls. The tuneful, unsophisticated timbre of the youngest voices - as for example, that of Vickie Couper in Deus enim in prima Muliere - acts as a foil to the sturdy chest voices of the older women - which have a quality of their own, somewhat akin to that of Hungarian folk singers. Such contrasts seem to me to be typical of the whole Hildegardian picture, Hildegard herself was made up of contrasts: she is ecstatic and at the same time quietly tender; she can be passionate while maintaining a sense of decorum; she is erotic but also chaste.

I could have done without the hurdy-gurdy; I could have dispended with the drones and the improvised organum. What is left is an understanding, a penetration of Hildegard's music which rarely comes through in other interpretations. I am thinking particularly of the composer's portrayal of the mystery of the incarnation in O tu illustrata and also, particularly, of the remarkably sustained lines of ectasy in O vos angeli - this extraordinary outpouring ranging over two octaves, but which yet has shape and structure for all Hildegard's protestations that she had never studied her art formally. Very highly recommended.

If contemporary music's hottest female property is gutsy Grammy scooper Alanis Morissette, Hildegard von Bingen undoubtedly reigns supreme in classics popularity.

Nobody should feel embarrassed that von Bingen has escaped their attention; after all, she has not been with us since 1179.

However, in recent years she has become something of a patron saint to the burgeoning early music movement.

Among this medieval genius's most devout followers is Stevie Wishart, who in 1987 formed Sinfonye, an a capella ensemble dedicated to exploring music sung, inspired or composed by women.

Volume 1 of a projected four-disc enterprise to record Hildegard's complete output, Symphony offers some of the most beautiful chants anyone could wish to hear.